Advanced Placement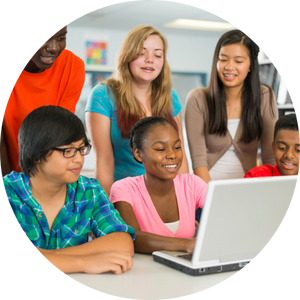 Benefits
Benefits of AP Participation

Stand out in the college admissions process. Universities know that you have what it takes to succeed in an undergraduate environment.
By taking AP courses and scoring successfully on the related AP exam, students can save on college expenses. Most universities nationwide offer college credit for qualifying AP scores. High AP exam scores can sometimes satisfy more than one college course requirement, saving more money and allowing students to enter higher-level courses sooner.
Develop study habits necessary for tackling rigorous college-level coursework.
Study subjects in greater depth and detail.
Courses
AP Courses Offered in Waxahachie ISD
Students enrolled in AP courses may elect to take the corresponding AP exam. To make these exams more readily available, WISD pays a portion of this cost. Explore course descriptions.

Biology
Calculus AB
Chemistry
Computer Science A
English Language and Composition
English Literature and Composition
French Language
Human Geography
Macroeconomics
Physics 1
Physics 2
Spanish Language
Spanish Literature
Statistics
Studio Art
US Government and Politics
US History
World History
Open Enrollment
WISD and the College Board are committed to the principle that all students deserve an opportunity to participate in rigorous and academically challenging courses. All students who are willing to accept the challenge of a rigorous academic curriculum should be considered for enrollment in AP and PreAP courses. Some AP courses may require a PreAP course first. Talk to your counselor today about possible subject areas for the upcoming school year.