Assessments
WISD wants every student to learn and grow. We help district and campus leaders make good decisions by giving them information so that teachers and students can succeed.


51 Northgate Drive
Waxahachie, TX 75165
(972) 923-4727
Contact Us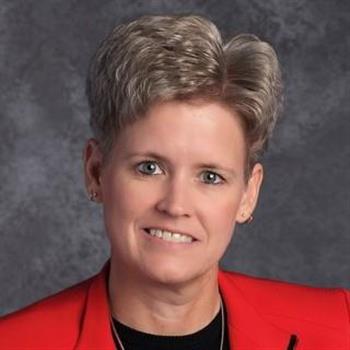 Accelerated Learning
Schools have new requirements for ensuring students are achieving learning targets. Accomplishing this task may impact staffing, master scheduling, and increased use of tutors in schools. Accelerated instruction was addressed by the 87th Regular Session of the Texas Legislature in House Bill (HB) 4545.

HB 4545 establishes new requirements for schools implementing accelerated instruction for students who do not pass the State of Texas Assessments of Academic Readiness (STAAR). The new statute requires accelerated instruction to be implemented for students beginning with the 2021–2022 school year.
Assessments
College Entrance Exams: ACT, SAT, PSAT, and PreACT

Measures of Academic Progress

State of Texas Assessments of Academic Readiness

Texas Assessment of Knowledge and Skills

Texas English Language Proficiency Assessment System

Texas Success Initiative Assessment 2
Digital Testing
If students have a school-issued laptop, they are required to bring that device for testing. If students have a personal device that is Windows-based, they may bring it for testing. Students will not be able to use Apple devices or any other device that is not Windows-based. All devices must be fully charged and ready to begin on testing day.

Getting Laptops Ready for Testing

All testing will be administered digitally in 2022-23.
Reminders
Avoid scheduling appointments on testing dates, if possible.
STAAR Tests are timed tests (4-hours); English 1 and English 2 (5-hours)
All STAAR Assessments will be taken in person in an online format.
It is very important students bring their school-issued devices fully charged on test day. If a student is using a personal computer, it can only be a Microsoft-based machine and the student will need to have the device loaded with the testing application. See librarians prior to test day.
Students can bring a fiction book to read (No Kindles or E-Readers) at the conclusion of their testing. (Textbooks, non-fiction books, or homework will not be permitted.)
Music devices, cell phones, Apple watches, data storage devices, video games, or cameras will NOT be permitted in the testing rooms. This is necessary for test security reasons. Due to the serious nature of such an offense, if a prohibited device is in use during testing hours, the student will have disciplinary consequences and will be reported to the state as a testing irregularity. WISD will not be responsible for lost or damaged phones.
Students are expected to follow the dress code and not bring pillows or blankets to school on testing days.
Snacks will be provided. Only water will be allowed in the testing rooms.
We encourage each student to get a good night's sleep, eat breakfast, take their time, and do their very best. We have full confidence in each student!